Luxury profiling beds have redefined the concept of comfort and care in the health and wellness sector. These beds offer a blend of exceptional comfort, superior aesthetics, and advanced features, providing the perfect solution for those who require enhanced care without compromising on style.
Understanding Luxury Profiling Beds
Luxury profiling beds are innovative healthcare solutions that combine medical benefits with high-end aesthetics. These beds are designed to cater to various health conditions while ensuring the user's comfort and convenience. They are essentially hospital beds with a stylish makeover.
"A luxury profiling bed is the perfect blend of functionality, comfort, and style."
Key Features
Here are some noteworthy features that make these beds stand out:
Hospital Bed Functionality: These beds incorporate all the profiling features found in a hospital bed.
Elegant Design: The beds are designed keeping in mind the aesthetics of a luxury bedroom, thus offering a discreet, sophisticated look.
Customisation: Available in different sizes & wood finishes.
Easy Operation: These beds come with a user-friendly handset, facilitating easy adjustments.
Safety Standards: Manufactured to meet European & UK safety standards.
Luxury Profiling Beds: A Symbol of High-End Care Homes

High-end care homes are increasingly opting for luxury profiling beds to provide high end care and comfort. These beds not only enhance the room aesthetics but also convey a sense of prestige and luxury, making them a preferred choice for style-conscious clients.
Bakare® have been supplying care home developments judged recently as "the best-in-class, luxury care homes in relation to setting, design, innovation, sustainability, preservation of heritage and the quality of redesign" in a prestigious guide featuring the top 100 care homes in the UK.
The Importance of After-Sales Service
When investing in a luxury profiling bed, it's crucial to choose a provider that offers excellent after-sales service. This includes product support, compliance assistance, and even training on how to use the product optimally.
Bakare® are externally accredited to ISO 13485, an internationally recognised quality standard for quality management systems for medical devices and a requirement for servicing medical beds in care homes (source MHRA Jan 2021).
Bakare®Luxury Profiling Beds
Bakare®'s beds have a unique appearance making them suitable for clients who require an adjustable bed, but do not like the look of traditional hospital or divan style beds:
The luxury appearance is gained from using veneer and solid wood wooden laminate finishes, with a complimentary range of matching bedroom furniture to match.
The beds are not just suitable for people within their own homes – with conformance to UK/EU safety requirements, and suitability to multi-occupancy environments, they are used within award winning high quality care homes.
Manufactured in Germany with supply chain traceability from components to UK end-users (ISO 13485 & EU MDR).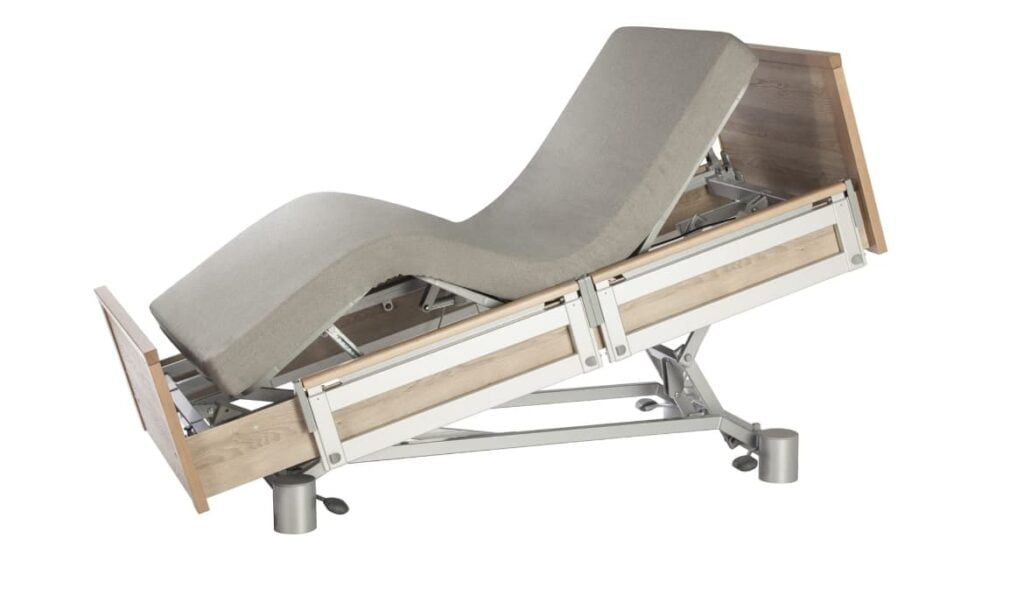 Impulse 400 Quad Single Adjustable Bed
Single 90cm/3ft wide lying surface
Split side rail system, can be used as assistive or full care bed
4 Section profiling/25cm – 82cm height adjustment range
Available with low or standard height footboard
price includes vat relief.
or 12 interest free 0% monthly payments.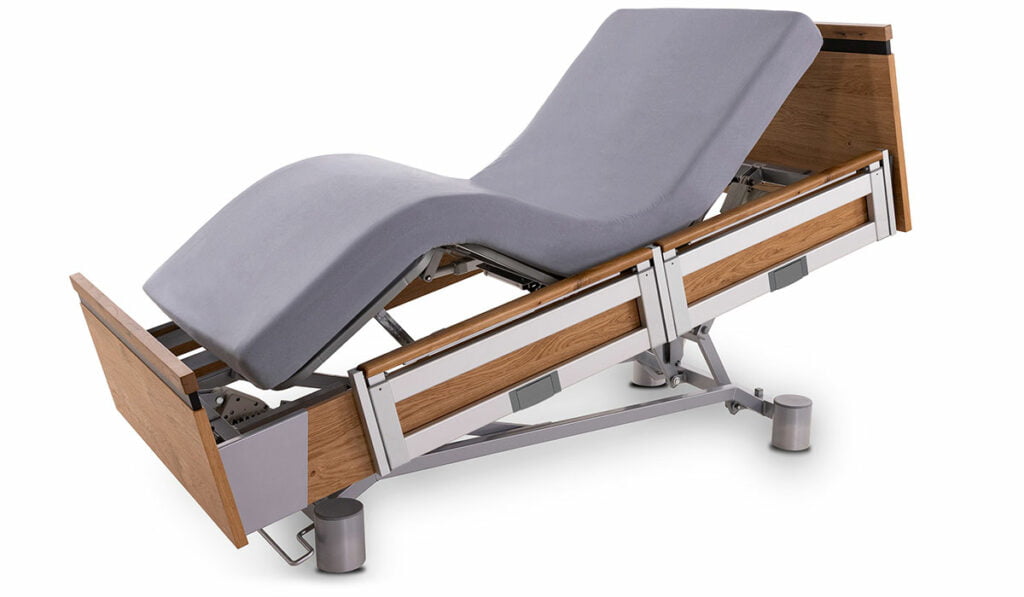 Aura Single Profiling Bed
Single 90cm/3ft wide lying surface
4 Section profiling/anti-stomach compression
25cm – 82cm height adjustment range
Hidden wheels for a more homely appearance
price includes vat relief.
or 12 interest free 0% monthly payments.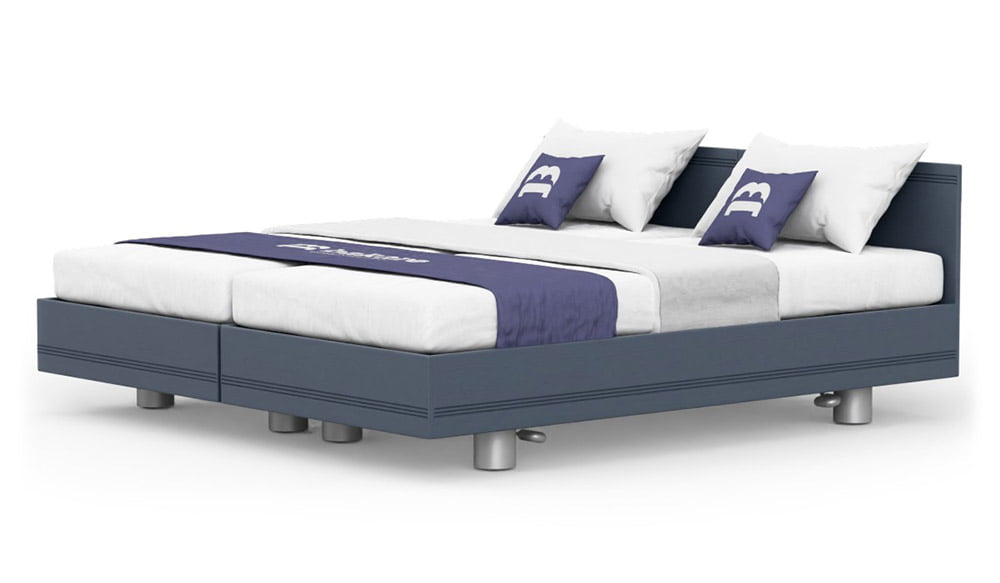 Bello Sonno Double Profiling Bed
Independently Adjustable Double Bed
Designed for 2 people (2x single beds side by side)
Both sides of the bed electrically height adjust/profile
Beds can be moved apart for cleaning or care purposes
Future proof design, side rails can be added if required
price includes vat relief.
or 12 interest free 0% monthly payments.